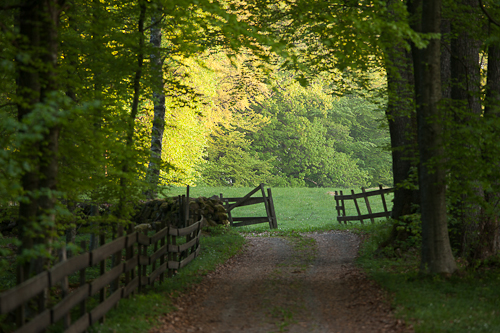 The first two weeks after re-launch of Klintphoto has been very exciting, with more than 1000 hits on the website the first week and a lot of enthusiastic e-mail correspondence. My first contact with Facebook has been fascinating and sometimes frustrating. Despite that it is overwhelming how many people out there are interested to "speak" to you and have opinions about all and everything.
Eggleston Sued by Collector for Offering New Prints, Devaluing Limited Editions
This headline was drawn to my attention by a good friend and in fact it might be a very interesting law suit since the outcome will certainly influence the value of the photographic art market. A major collector of fine art prints sued William Eggleston for devaluating his prints, because Eggleston had sold new digital prints at an auction in March (2012)  of  pictures previously printed in  limited and numbered editions. The total sale at Christie´s in New York of Eggleston's print was about $ 6 million. Galleries' and collector are extremely upset and accuse Eggleston for manipulating the market and of course giving him some additional pocket money. I guess this will be an important debate to follow and the outcome might influence the pricing of prints by precedent.
* If you want to read more about this important law suit see links below.
Photo of the week
Thoughts about how to transfer your pictures to black and white
Sometimes a picture will come out much more expressive in B&W (or maybe we should say different shades of grey), but if you just hit the B&W button in an editor program you might lose a lot of fine tuning possibilities. E.g. Lightroom offers a lot of interesting Presets to help your convert your picture. Your will easy have a first idea by looking at the preset picture when scrolling down the menu. You can play with different color filters, contrasts and toning. By just looking at the sampling pictures you directly sense if the picture gets more mysterious, calm or some other feeling you want to produce. I use the preset as a starting point and then finalize in the normal panels with smaller adjustments of exposure and black etc. Another way which you tackle the conversion with full control is to start at the B&W panel. Here you use the advantage of manipulating the contribution of the different colors and look how they shop up in the B&W picture. Decreasing the blue often gives you darker sky's and a change in the green and yellow (green grass and trees are often more yellow then you normally think) makes it possible to differentiate between a lighter/more yellow back of the stage and a darker/more green foreground for example. You basically do the same in Photoshop by using the Layers/B&W or for some special effect Gradient map. Don't forget that there are other than default presets also in Ps. A final tip which I use sometimes is to convert the picture to B&W and afterwards add a colored filter of exactly the hue I want. Good luck with your experimenting; because that is what it normally takes before YOU get the results you are looking for.
What's coming next?
In the upcoming week a new collection of, yes guess what … B&W prints will be presented.
Wishing you a Great Day
Thorsten
http://www.pdnonline.com/news/QandA-Art-Collector-J-5139.shtml
http://artsbeat.blogs.nytimes.com/2012/04/05/collector-sues-william-eggleston-over-new-prints-of-old-photos
http://pdnpulse.com/2012/04/eggleston-sued-by-collector-for-offering-new-prints-devaluing-limited-editions.html